See details below
That's right. Now you can see the latest and greatest reviews for FREE from Right On Replicas in Full HD color video at the YouTube link below.
On this page you'll find the latest video reviews and you can look for the Playlists menu tab (red circle) to search through the type of kit reviews you like best.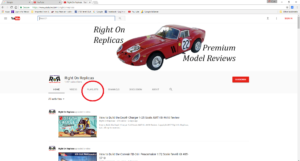 When you select the Playlists menu you'll see the different model review categories currently available.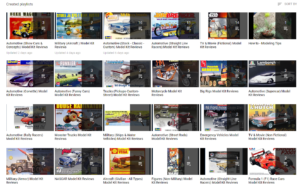 After a brief video clip from our sponsors you'll be able to watch the entire video kit review for FREE.
Thanks,
Doug – RoR